SycoTec enhance their after sales support
After a record increase in the sales of their high-frequency motor spindles, Sycotec have invested in and expanded their after sales service to continue to provide maximum customer satisfaction.
See the full article here.
SycoTec high frequency spindle servicing increases the economic life of drives
Advantages of 
SycoTec high frequency spindle
servicing at a glance:
Optimised processes, shortened throughput times
Even faster and more effective servicing and repairs
Specialists with many years of experience, certified SycoTec partners abroad
Use of genuine spare parts
Maximum revision quality
Long-life drive "like new"
See the full article here.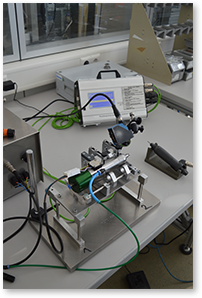 SycoTec's new high-frequency inverters provide up to a 40% increase in maximum torque
The new high-frequency inverters e@syDrive 4624, 4625 and 4626 enable the maximum torque in the lower speed range to be increased by up to 40% for all SycoTec motor spindles in the low-voltage range (below 50V AC and 70V DC operating voltage).
For example:
Advantages of the new high-frequency inverters at a glance:
Higher torque across all speed ranges
Safe bridging of short-term load spikes
More constant spindle velocity (speed) at higher load of the milling spindle in use
See the full article here.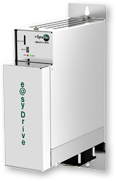 New design colours for OEM motor spindles
SycoTec high-frequency drives now come with yet another customisation option. In addition to the two SycoTec colours of green and red, there are a further five basic colours to choose from for the aluminium end caps of the pneumatic cylinders of our OEM motor spindles. From now on, you can order even smaller minimum quantities of your SycoTec high-frequency motor spindles in your chosen design colour from amongst seven different eloxal colours.

See the full article here.