A guide to selecting your optimum spindle system in 7 steps.
Click here to download the PDF of this guide.
---
1. Populate Enquiry Sheet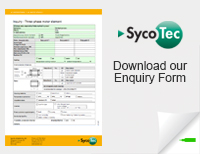 Larger spindles use lager bearings so have greater load capacity. If run in "low RPM" range,
there is less heat generated therefore less cooling is required.
Key Criteria:
Clamping body diameter

Tool change: Manual/Auto

Cutter shank diameter
---
2. 
Select Spindle
Synchronous BLDC Motor spindle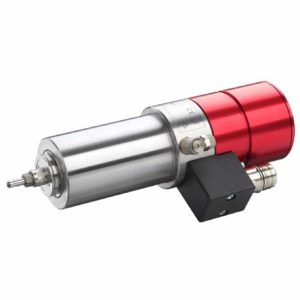 One spindle per inverter

High power density relative to size

Fewer losses; more efficient better able to run at S1
Find out more about Sycotec's full range of Synchronous Brushless DC Motor spindles here.
Asynchronous AC Motor Spindle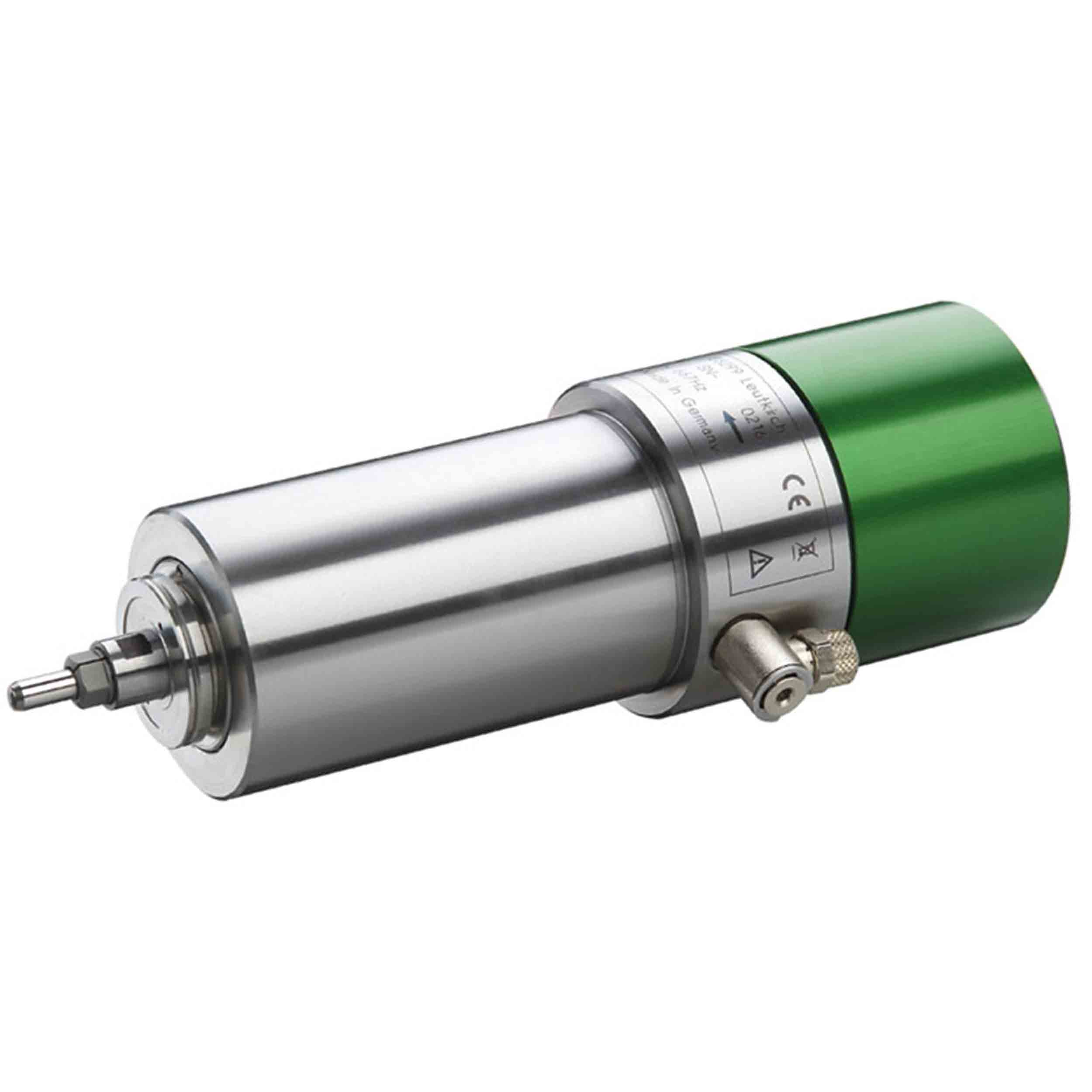 How many spindles per inverter?

Some inverters can run 2 or 3 AC spindles.

 

The technology is robust
Find out more about Sycotec's full range of Asynchronous Motor spindles here.
---
3.
Check total power and current required from inverter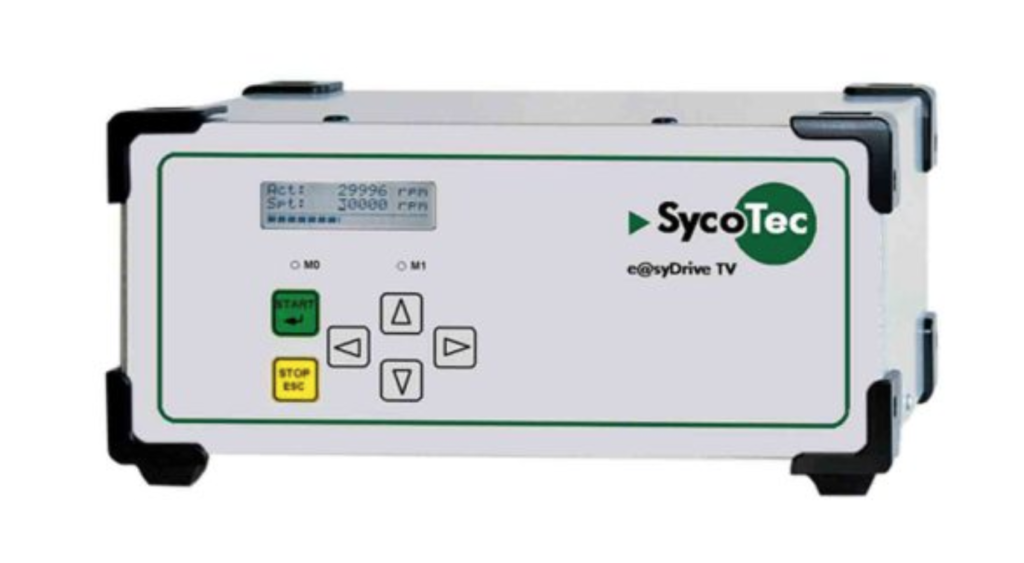 Calculate total power and current requirement of required Spindle arrangement using the data sheet information for desired spindles.
Data sheets for each spindle can be found on their product pages here.
---
4. Select Inverter
Some customers may wish to use their own inverter

It may be possible to use a smaller inverter if the spindle is used at less than the max power;
see asterisked options in catalogue.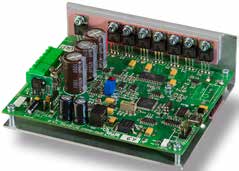 Some key considerations:
Is a choke required? – To filter the harmonics created by the sensor-less vector control?
Is a Brake resistor required? – Only required for some large DC spindles as inverters have small brake resistors already
For Further Information
Sycotec's full range of Inverters can be found on our product pages here.
Chokes and Brake Resistors can be found in the Sycotec Catalogue here.
---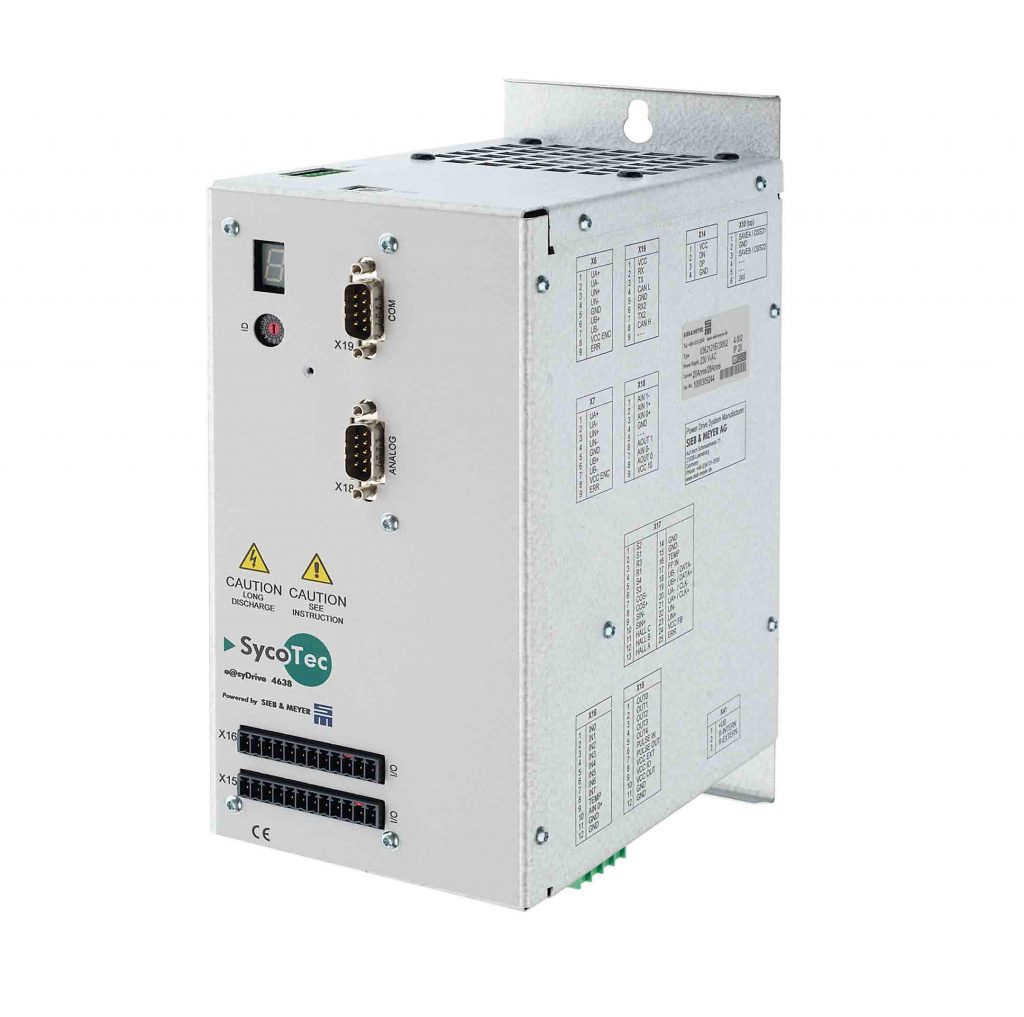 5. Select Power supply or transformer
Transformers are cheaper

Transformers work well with a regular electricity supply (electrical peaks adversely affect inverter performance).

It is safer to use a filtered power supply.

Desktop inverters and Easy Drive 4638 use 240V AC input so can be plugged into domestic mains in the UK.
Power supplies and transformers can be found in the Sycotec Catalogue here.
---
6. Select accessories

Mounting Block

can be chilled with recirc water or lost air.

Collets

are not supplied with the spindle.

Cables

see catalogue

Air Filters

see catalogues
Industrial Drive accessories can be found in the Sycotec Catalogue here.
---
7.
Request quotation
For any enquiries or technical assistance please contact us by phone or contact form and we will be happy to help.
---